Mountain Equipment Research Group (Mountain ERG) is the next-generation version of "Gear Talk", the company that Tom Diegel founded in 2000 to address the need that outdoor and athletic companies had to conduct proper testing of their products prior to commercialization and production. Tom had a long history of product development and testing – including managing Nike's footwear testing program that spanned all of Nike's categories – and with extensive outreach efforts, developed a community of nearly 400 testers around the country who have tested a wide array of products for the last 15 years.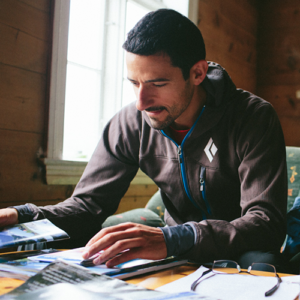 In 2016, Chris El-Deiry created Mountain ERG to build on the foundation that Tom established. Chris brings 13 years of experience in the Outdoor Industry, spanning multiple areas of the sector. In addition, he spent the last six years at Black Diamond Equipment, where he worked in every aspect of the product lifecycle. Most recently Chris oversaw the field testing program for Black Diamond Equipment's complete product line, utilizing the very methodologies Tom had established in the Industry.
Companies large and small have recognized the benefits of using our services to facilitate their testing needs through a database of experienced, sample-size testers. For many, this has helped offset the expense and overhead of having an in-house team. Clients have also realized the value of having testers – and test administrators – who are independent from the company evaluate the products, since employees, friends, and even sponsored athletes have an inherently-biased perspective. Mountain ERG has taken the proven methodologies and the tester database that Gear Talk employed in continuing to test footwear, apparel, hard goods, and accessories.
Our testing is simply fact-based: prior to products getting finalized, our clients can get a confidential report outlining the products' good and bad points. Our clients have saved significant time and resources, plus untold amounts of brand integrity by identifying easy-to-miss fit, quality, and performance issues that were discovered through our testing process prior to production.